Don't Get Bent Out of Shape over Damaged Horseshoe Stakes!
Tuesday, June 9, 2009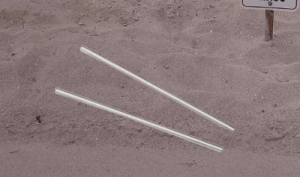 After several years of playing horseshoes, it's very likely that your stakes have seen better days. After all, they have to withstand a lot of dings and nicks as well as frequent relocations. All of these activities can leave the stakes looking a bit bent out of shape, literally!
But you don't have to buy an entirely new horseshoe set just because your stakes are looking a little haggard. Rather, just look into replacement horseshoe stakes. This way, you only have to spend a little bit of money rather than shelling out for an entirely new set. It also cuts down on unnecessary waste, since your horseshoes are likely still in good working order.