Archive for June, 2009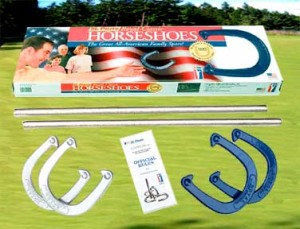 If you know somebody that's recently moved into a new home, it's perfect timing, because summer is finally upon us. This means that by the time they are unpacked and ready to host a housewarming party, it's sure to be sunny and clear weather. This is ideal for hosting an outdoor BBQ or potlatch style dinner.
If you're looking for a fun and unique housewarming gift, consider buying them a horseshoe game set. Especially if they have children, this will be a fun and wholesome way for those kids to enjoy their summer vacation outside. And if the day does turn out to be sunny, the horseshoe game can be brought out immediately and used to entertain all the guests.