Archive for August, 2009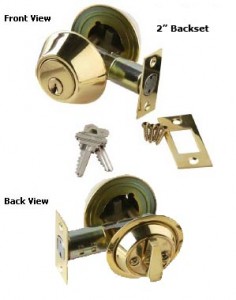 During the 1980's, styles called for wooden patio doors with a maximized view. This was accomplished by using larger glass panels in the door; but, more glass meant reduced space in the wood frame for lock mounting. A company called Atrium came up with a solution that address that concern. The locksets were manufactured with a 2" backset. The name Atrium Door evolved from this company, and is still used to refer to those type of doors today. Newer Atrium doors used a mortise lock with the deadbolt and lever set in one mechanism. Atrium was eventually purchased by Amerock who continued to manufacture the National type locksets with a 2" backset. A few years ago Amerock discontinued the lock portion of their business. This left the Atrium Door Hardware very hard to find. 2" Backset Door Hardware can still be found with a little diligent searching. Horseshoe-Hardware has access to this type of hardware in many finishes. Atrium style mortise sets can be located by contacting their customer service.

Lighting can make or break a room. The proper lighting can make a room seem light, bright and spacious. On the other hand, a single, dim light in a large room makes it seem uninviting. You can remedy this with lamps around the room, but those need to be turned on and off individually and are limited to the number of outlets in the room. An easier, more modern lighting solution is track lighting on the ceiling.
With track lighting, several lights are spaced out across the ceiling and can be adjusted to direct light at various parts of the room. This allows you to light the entire room from the ceiling with the flip of a single switch – no lamps to turn on and off or electrical cords to trip over. It can also replace an outdated light fixture to give the room a more modern look.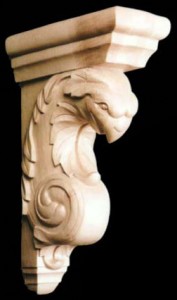 If you are planning a new kitchen, or just planning to remodel your existing cabinetry, one thing that will set your project apart from the mundane, is the finishing touch added by incorporating Hand Carved Hardwood Corbels and other hand-carved accents within your design. With a little planning, gorgeous results can be obtained without breaking your budget. Hard carving adds character and appeal not found with machine made goods. Skilled craftsmen rely on their talents to provide works of art that will be cherished for the ages. Investigate the possibilities before deciding on less artistic solutions, and create something truly unique in the process.