Archive for the 'Plumbing' Category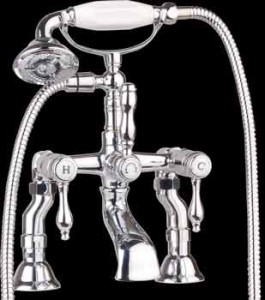 When I started to use a bath tub for all of my bathing and showering needs, I discovered that it was a bit of a challenge to get the water to certain parts of my back and to rinse out my hair. I didn't want to be stuck sitting in the tub having a challenging time getting to the areas of my body that needed to be cleaned.
I started to look at some different types of fixtures that I could attach to my bath to make it so that I would be able to easily rinse off various parts of my body. I was able to find several fixtures that featured a handheld shower head unit that would be perfect for rinsing my hair and washing my back while I was getting clean in the bathtub.
I decided that I would go ahead and purchase one of these fixtures since they just seemed to make a lot of sense to me. Now I am able to get to all of the areas I want to when I am in my bathtub. I feel like I am so much cleaner when I take a bath and use this fixture to rinse off on a regular basis. It is wonderful to have this option.